Vietnam War Memorial coming May 31
Help us build a much needed memorial dedicated to veterans who served during the Vietnam War. Sometimes referred to as the "Helicopter War", the memorial site will feature an iconic statue titled "Hot LZ". This life-size bronze replica of a partial Bell H1 "Huey" Helicopter with three soldiers preparing to land on a hot landing zone, will be sculpted by  J. Payne Lara, of Navasota.
The Vietnam Memorial, "Hot LZ", on the Lynn Stuart Pathway will be the largest of the memorials. In keeping with our life size statues, the helicopter portion of the memorial will be life size as well. The helicopter, a Bell H1 "Huey", will appear to be hovering just above the ground as it offloads three soldiers. As in J. Payne Lara's usual style, every detail of the uniforms and the body proportions will be thoroughly researched and to scale.  This memorial will be visible from Veterans Parkway as you enter the park from Harvey Road (Hwy. 30).
The BVVM board of directors is considering a large granite wall, near the memorial, where individuals or groups can sponsor 10″-12″ bronze medallions of group patches. We are also considering landscaping with some tall grasses that will give the look and feel of the countryside in Vietnam. Every effort is being made to create a fitting and respectful memorial to those who served or gave their lives during a most controversial time in our nation's history. Because of the nation's political unrest at the time, these service men and women did not receive a hero's welcome upon their return. This memorial will be our community's opportunity to acknowledge their service and provide a special place where they and their families can gather in peace and where future generations can come to learn about the history of this war.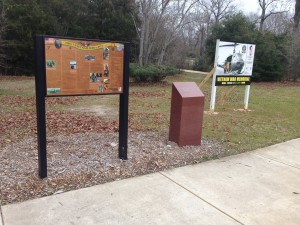 We hope that you will contribute to this memorial so that we may dedicate it in time for the 50th anniversary of the Vietnam War in 2015. Your tax-free donation is welcome in any increment.
Total U.S. Service members 5,720,000
Battle Deaths 33,739
Other Deaths (In theater) 2,835
Other Deaths (Non-theater) 17,672
Non-mortal Woundings 103,284
Living Veterans 2,307,000
You have never lived, until you have almost died; for those who have fought for it, life has a special flavor the protected will never know. 5th Special Forces